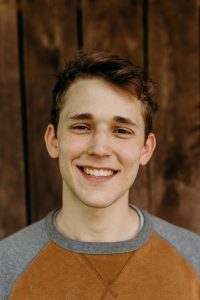 Hi Everyone,
My name is Brady Moldrup from Knoxville, Tennessee.  I am a senior at UT majoring in Theatre. This winter break I am headed to Prague to serve with Collegiate Abbey in partnership with the University of Tennessee. On this trip, we will be serving refugees, sex trafficking victims, and the homeless community.
Prague has become a hub for Christian refugees from the Middle East. Our hope is to help encourage and serve while there.
Would you consider joining with me both financially and prayerfully to help encourage and serve the refugee community in Prague? Any little bit will go a long way!
one-time donation for Brady Moldrup
Thank you so much for your gift towards helping Brady join us on the Prague Service Trip.
The mission of Collegiate Abbey is to help connect you with God and each other.  Thank you for helping us in fulfilling that mission.