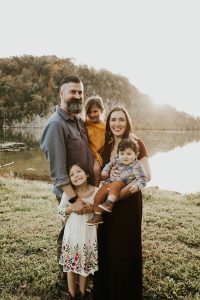 Britton Sharp : Director of Collegiate Abbey
Britton has worked in collegiate ministry for 16 years in the United States and also in Europe. He is a graduate of The University of Tennessee. Britton is also an artist (watercolor and pen&ink) and a writer. His desire is that people would know that they are loved, valued and cared for by the gospel of Jesus Christ. He is married to Brooks and has three amazing children.
Whether it is in the role of a teacher creating environments of spiritual and personal growth, as a chaplain shepherding the campus spiritually, or as an ambassador representing and serving the campus – Britton is honored to serve the collegiate community.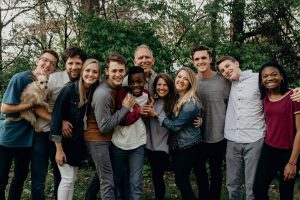 Steve Moldrup : Co-Director of Collegiate Abbey 
Steve has been in full-time ministry with students for 38 years – 17 combined at 2 churches, and over 20 with Young Life. Steve has been married to Renee' for 30 years and has 7 children (5 biological and 2 adopted), one tiny rat-dog, two sons-in-law, and is waiting impatiently for grandchildren.
He has a deep love for God and for people and for connecting those two in creative and transformational ways. He loves to communicate the gospel creatively, to create and build stuff with wood, to be outdoors, and has a deep appreciation for great comedy.
" I am really energized by the vision and mission of Collegiate Abbey and I am thrilled to be joining Britton in serving, shepherding and resourcing the leadership and students of UT and beyond."