"With my background in science and business, I have always thought of the world of counseling and psychology as something abstract and esoteric. To have this kind of material presented in such a systematic and detailed way really helpful for someone with my learning style and background."
-Carol Jordan, Cru Staff
"I came away with valuable and super practical, tools that give me more confidence and courage to care for and love friends in need of help and hope."
-Steve Moldrup, Collegiate Abbey Director
"It was a lot in a weekend but the information was worth it. I'm processing how to make more time for relationship in our college ministry.  I really want to sit down and reprocess all my notes."
-Cary Lewis, Cedar Springs Presbyterian Church
"For me, this was one of the most practical and useful training that I have ever been a part of in my 20+ years in ministry. I started using it the next day in my ministry conversations and personal relationships."
-Britton Sharp, Collegiate Abbey Director
"This training may have been the best that I have ever had."
-Alex Dawes, Campus Outreach
What Is Christian Para-Counseling?
Para-Counseling is a ministry Jesus calls his followers to provide to those who are in emotional or spiritual turmoil. Christian para-counselors offer hurting people a spiritual helping relationship in which they can experience the kind of spiritual care, hope, and truth that only Jesus can provide.  This 10-hour training program provides the foundations for understanding how to offer Christian faith-based para-counseling to those who are hurting.
Rocky Top Cares Schedule:
Fall 2021
To Be Determined
Para-Counselor Weekend Training
*Sample Schedule*
Part One: The Fundamentals of Para-Counseling
Session One: The Role of a Para-Counselor - what it is and what it is not
Session Two: The Heart of a Para-Counselor - what it takes to be an effective para-counselor
Session Three: The Skills of a Para-Counselor – how para-counselors help people
Session Four: The Stages of Para-Counseling – a road map for para-counseling
Session Five: The Ethics of Para-Counseling - the do's and don'ts of para-counseling
Part Two: The Opportunities for Para-Counseling
Session Six: Identity Crises - para-counseling for people experiencing low self-esteem, self-blame, self-denial or indecision
Session Seven: Emotional Crises - para-counseling for people experiencing grief, anxiety, depression, or loneliness
Session Eight: Behavioral Crises - para-counseling for people struggling to control their own behavior
Session Nine: Relational Crises - para-counseling for people experiencing relational disappointments, conflicts, or emotional manipulation
Session Ten: Survival Crises - para-counseling for survivors of trauma, abuse, or violence
Seminar Instructors:
The counseling team from the Biblical Life Counseling Center of Fellowship
Church led by Dr. Kevin Huggins, author of Friendship Counseling, NavPress, and Director of Counseling Training and Supervision at the Center.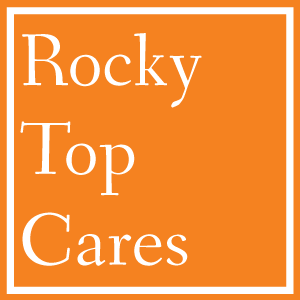 Para-Counseling Training Course
| | |
| --- | --- |
| Day 1 | 9 am-2:30 pm |
| Day 2 | 2 pm - 7 pm |
| | |
Course Cost
There is a small course fee of $20 to cover the cost of the book "Friendship Counseling", snacks, and a few overhead items. "Friendship Counseling" was written by Dr. Huggins and will help you go deeper into many of the concepts presented during the training. Please bring your own lunch for our time Saturday. 
Location
To Be Determined