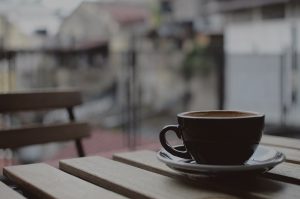 Our Daily Grace meetings will begin on August 15th and run throughout the Fall Semester. We will meet every Monday and Tuesday Morning from 7:10am until 7:40am.
Daily Grace is a time to start off your day with prayer and reflecting on God's Word before you head into the office or class. We will meet in Alumni Memorial Building room 32, close to the parking lots and the bus stops to help with getting to work on time.
The challenges of our day and the distractions of busyness can so easily disorient us from what is important. Our hope is that Daily Grace will serve as a refuge and encouragement for us walk with Christ throughout our day.
You can find the content for Daily Grace in several places: on our website under the Daily Grace tab, on our Collegiate Abbey app available in your app store, and in print with the Collegiate Abbey Prayer Book that will be available for pick up at our meetings.
Daily Grace will have a consistent format throughout the year, however our content and focus will shift as we pray and read through the liturgical calendar of church seasons. This Fall we will start in the season of Ordinary time and then move into the season of Advent, followed by Christmas. More information on the current church season will be available alongside of the Daily Grace content.
As an aid to our morning time, we will also be featuring a weekly "Daily Grace Reflection" post that will cover the passages we are reading for the week. These reflections will follow the reading schedule for each season.
Please help us spread the word and come join us as we launch this new ministry at The University of Tennessee!