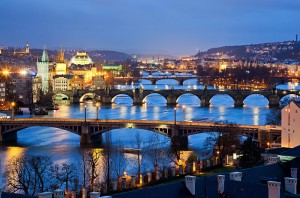 This spring break Collegiate Abbey is joining with the Center for Leadership and Service at UTK and Cru to lead the first ever joint international service trip.
This trip will focus on learning about and developing relationships with those in Prague that are helping in the areas of humanitarian aid. We will be touring several different facilities and learning from the people serving these various communities. We will also be doing surveys on local campuses to see how this generation of students interacts with the various needs found in their community. Our hope is that in providing a trips such as this, our students would be spurred to action to help meet these needs both globally and here at home.
We would love your prayers for safety and for God's provision for us as we travel.